ProSwing Tennis / Meta Quest 1, 2, and Quest Pro
• Custom HelloReal preset in First Person Tennis


---
SHIPPING NOW!

For the player who wants the ultimate playability and performance. 
Realistic overgrip with a natural feel and authentic experience.
Its unique graphic composite shaft, stiffer racquet for crisper volleys, and deeper groundstrokes. The first thing you'll notice is its remarkable feel, smooth and quiet with superb ball control
Features:
✅ Authentic overgrip design that feels natural.
✅ Accurate and balanced weight ratio for maximum control.
✅ QuickSwap system for interchangeable grips
✅ Realistic racket weight of around 280g
✅ Ambidextrous design for right and left controllers(Quest 1, 2, and Pro)
Racket length and weight: 47cm at 280grams
 PERFECT GAME PAIRINGS:
• Authentic overgrip design that feels natural.
• Optimized and realistic tennis swing weight (~280g)
• Accurate and balanced racket size (~46cm)
• Unique fidget lock system to secure controller in place.
PROSWING
• ProSwing Tennis attachment equipped with2.0 adapter and fidget lock system.
VR Sports Attachment

 

PROSWING / PROGRIP INSTALLATION

 

Tips 

Coming Soon

 

 
⚠️ DISCLAIMER

• Some parts are made with3D printed hard plastics, leaving them out in extreme weather conditions such as intense heat may cause deformation in parts.
• Play responsibly and watch your play surroundings; we are not responsible for potential injuries or property damage should the attachments fly out of your hands during intense sessions.
• The VR pistols are entertainment-based products . It is not advisable to perform or utilize in front of law enforcement or the general public without any consent.
• When traveling, please be sure to store these attachments in luggage to check in. Traveling as a carry-on is not advisable.
You'll want these too, trust us:
Feels like the real thing!
Love my ProSwing Tennis! Looks and feels so nice. I played some First Person Tennis with it and it really felt like I was playing with a real tennis racket instead of just my tiny Quest 2 controller.
The top piece is now right and left controller compatible, which means you don't have to specify at checkout and everyone can share!
The fidget lock system was already amazing but has been improved and is so smooth.
And the new QuickSwap system is brilliant! You can quickly unscrew the handle part of the attachment and swap it out with future attachments that will be compatible.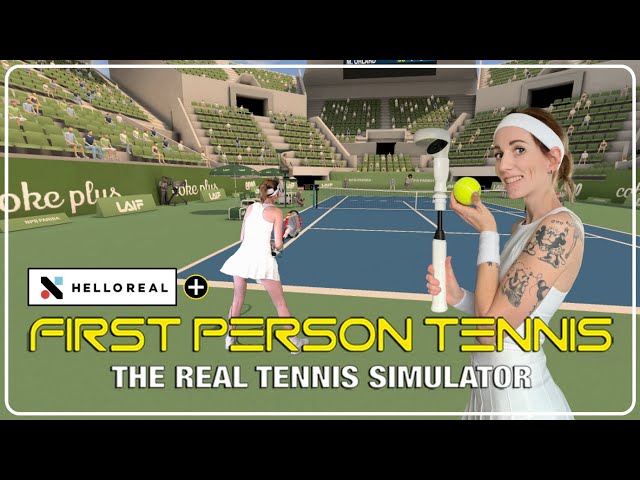 Amazing
It feels like my real racket